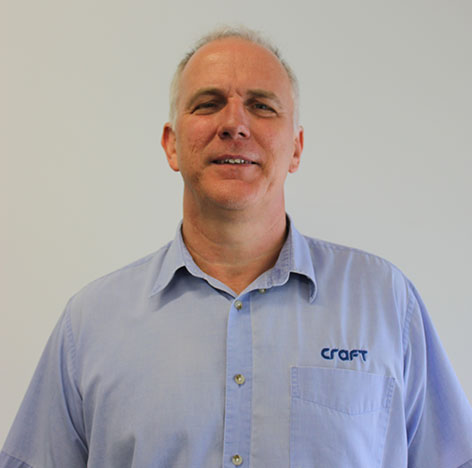 Carl Snape
Carl Snape has been involved in numerous Design and Design and Construct projects worldwide in the position of Manager/Design/Construct.
International projects of mention were the Kimberly Clarke Factory and Wyeth Pharmaceutical Factory in Singapore as well as the first IBM to be built in China, various Railway stations and the 100,000m2 International Exhibition Centre in Hong Kong.
Local projects include Transport and Manufacturing Industrial Facilities throughout Brisbane as well as Offices, specialized blast resistant buildings and modular building research and testing. Some projects of note were Springfield Land Corporation Strata Tenancies, Brown & Hurley Trucks, Alfasi Hire, Hoepners Transport, Mount Gravatt Sports Centre and Electra Cable Manufacturing.
Founder, owner & director of Craft Building Company Pty Ltd
Bachelor of Civil Engineering
Registered Professional Engineer Queensland (RPEQ)
Member of the Institute of Engineers Australia (MIEAust)
Builder Open Supervisors Licence – Building Services Authority (#714220)