Architecture for Medical Spaces
By base Posted on April 1st, 2016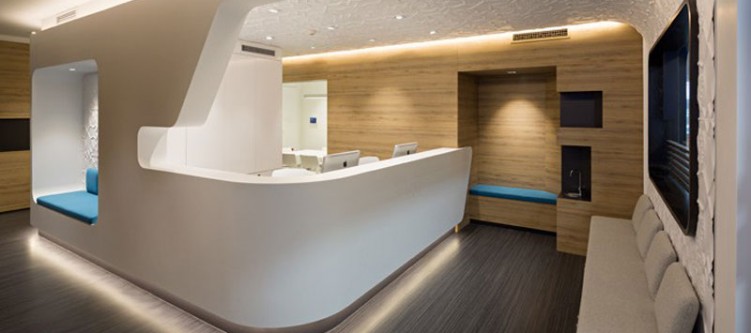 At Base, we approach all projects with the same goals in mind – to create efficient, functional spaces, which enrich the daily lives of the occupants, and are a joy to occupy.  This approach can be translated across all project types, whether it be a house, a multi-residential building, a commercial refurbishment, or a medical fit out.
Medical projects bring with them unique complexities and requirements dissimilar to other types of projects, primarily due to the nature of work that is undertaken within them. The design needs to facilitate the efficient operation of a busy medical practice, whilst at the same time ensure patients experience a relaxing, safe and welcoming environment. Their complexity requires analysis, smart efficient solutions and a caring eye, and this is where a practice can benefit from the advice of an architect with multidisciplinary experience.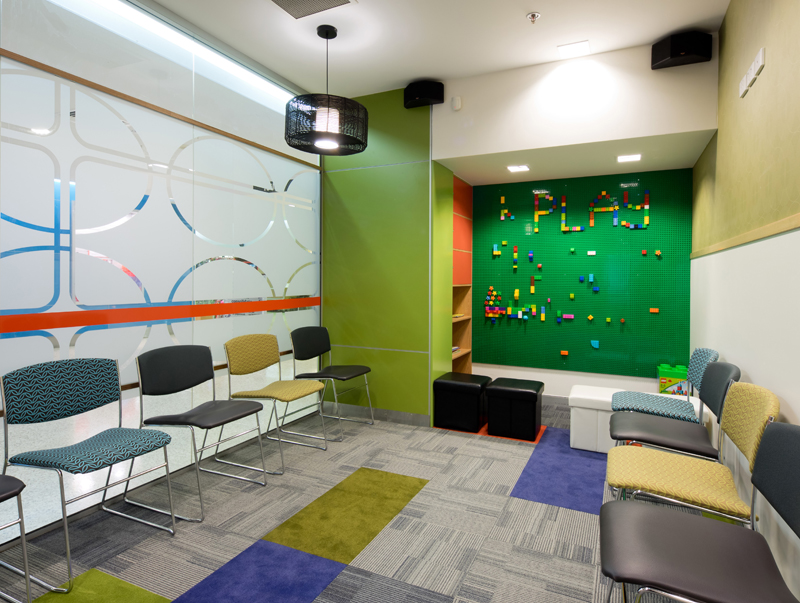 The Brief
At Base we start by asking questions that lead both our clients and ourselves to have a clear vision of the priorities, practical and emotional needs of all user groups – including medical staff, admin staff and patients – whilst maintaining a focus on the company goals and vision.
Developing a good relationship with our clients is absolutely key in order to fully investigate and understand the aspirational and programmatic requirements for the project. We understand that no two medical practices are the same, and getting the brief right it is absolutely critical to ensure effective and successful business operation.
At the inception of any medical project we take a research-based approach in order to identify the characteristics and requirements of a particular practice, focusing on key areas such as:
Particular patients' conditions being treated
The business owner's vision and goals
Staff needs and functionality
Budget & time
Condition of the existing premises
Location of the practice
The design should reflect the client's values, how they see themselves, and how they would like patients and the public to see them.  First impressions are extremely important, but how the user groups feel after spending time in a space is just as important.
Ultimately, the final outcome will be specifically tailored to the project in one cohesive, quality space that responds to all the needs of the staff, while at the same time supporting the patients' well being and comfort.  The final product for a plastic surgery practice, for instance will be (and should be!) quite different to that of an oncology suite, for the obvious reason that their requirements, brief, and users are different.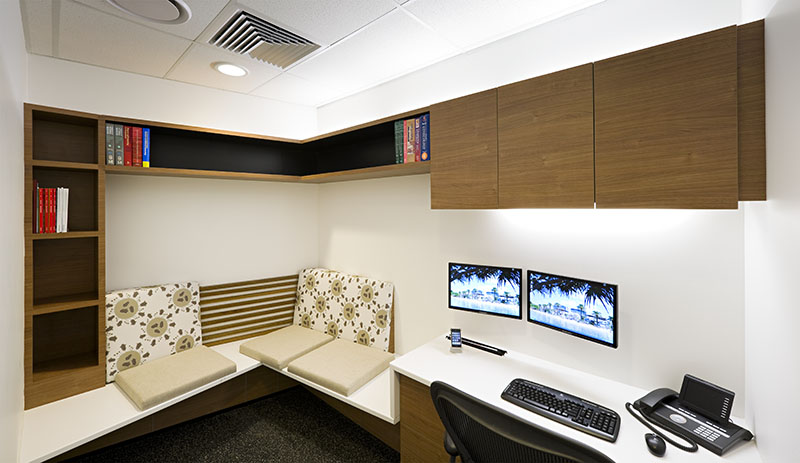 Effective Separation of Public & Private Spaces
Owing to the nature of the work undertaken within medical practices – there generally needs to be a strict separation between "public" and "private" spaces within them, yet the overall design approach must still be efficient for staff and general operation. It is imperative to the patients' wellbeing that a calm and quiet 'front of house' is maintained, despite any urgent or stressful situations occurring 'behind the scenes'.
In addition to this, practices are usually modestly sized but need to contain a number of spaces with varied programs; these include waiting spaces, receptions, offices, consultation, treatment, and recovery rooms, as well as back of house facilities for staff – such as lunch rooms, amenities etc.
An architect will be able to help design an effective planning solution to achieve the level of privacy and separation required but in a way which ensures spaces are arranged for efficient circulation and day to day operation.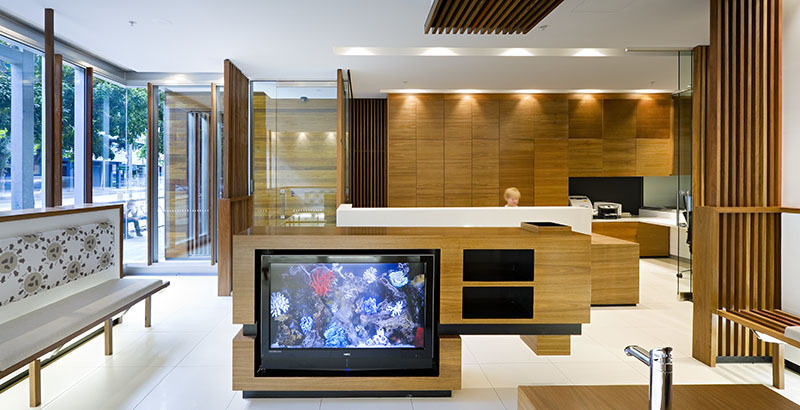 Why an architect adds value:
There are many on-flow benefits for any business operating in a space tailored to their needs and workflow patterns. In a medical practice with a complex programmatic brief, designing the way spaces are organised overall as well as individually within each room, will dramatically improve how efficiently spaces can be occupied. Moreover, understanding the emotional side of a particular medical condition, and addressing it with considerate design is key in supporting patient wellbeing, comfort and attraction.
As architects, we can do the leg-work for you; designing a practice fitout is often complex and time consuming, particularly in an industry where time is of the essence.  We endeavour to streamline the process as much as possible, right through to the construction stage. In the same way that our medical clients are experts in their field, as architects, we are experts in ours as well; and we are able to solve complex function and spatial problems in innovate and creative ways, while keeping in mind the "big picture" requirements.